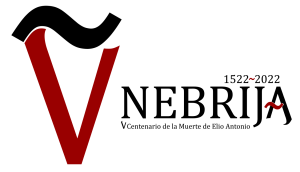 On the occasion of the commemoration of the fifth centenary of the death of Elio Antonio de Nebrija, the Mayor of the city, Beppe Barroso, held a meeting with the President of the Antonio de Nebrija Foundation, Manuel A. Villa-Selino. After the business meeting, they both attended the media at the mayor's office of Lebrija City Council to explain some of the topics discussed. During his speech, Pepe Barroso expressed his gratitude to the President of the Nebrija Foundation for his official visit to the city of Elio Antonio de Nebrija, on a day of special significance to the city given the history.
On the other hand, the mayor announced that during the working meeting, they discussed future lines of cooperation that will be agreed between the Nebrija Foundation and the City Council itself, an agreement that will allow Librega students to continue their studies at universities in Spain. through scholarships. In this regard, he emphasized that "this association will therefore continue beyond the Nybrija cultural year and will always remain the prominent humanist protagonist."
Along the same lines, Manuel A. Villa Cellino that in order to celebrate the anniversary, the Foundation will conclude a cooperation agreement with the Lebrija City Council that will, on the one hand, contribute to the commemoration of the following year. year, on the other hand, to motivate Lebrija's youth in search of knowledge and knowledge and, above all, to enjoy learning." He concluded, "If knowledge was important in Lebrija's time, study and learning are more important today."
About the Commission
Barroso stated that the Interdepartmental Commission and all the entities that compose it, "are working towards an appreciation of humanity, the Renaissance, and above all the figure of Elio Antonio de Nebrija".
In this regard, it should be noted that the Interdepartmental Committee was created on October 13, 2021 and consists of fifteen institutions: the Ministry of Culture and Sports, the Ministry of Finance (undersecretary of the Ministry of Finance and Public Administration), the Ministry of Foreign Affairs, the European Union and Cooperation (the State Secretariat for International Cooperation) ), Seville City Council, Alcala de Henares City Council, Salamanca City Council, Liberia City Council, Zalamia de la Serena City Council, National Council Library of Spain, Instituto Cervantes, Royal Spanish Academy, Acción Cultural Española, University of Salamanca, University of Alcalá de Henares and the Antonio de Nebrija Foundation, the entity that heads it.