His perseverance and passion for technology have been key to systems engineer Ernesto Alejandro Calderon Caparro to develop research on moving 3D objects with his hands through virtual reality, a project for which he successfully completed his master's degree at the University of Melbourne, Australia, with a Bicentennial Jill Scholarship.
It was there, in Melbourne, where the pandemic took him by surprise in 2020. He was doing his research at the university of the same name and suddenly he no longer had access to the Human-Computer Interaction Lab, the top home lab of studies where he was working on his innovative proposal. They gave him virtual reality glasses, a motion sensor and a computer so he could follow from home.
Despite this difficulty, the talent, who was born in Cusco and raised in Arequipa, satisfactorily concluded his work with the title of "Manager". It is a series of technologies for "3D object manipulation with virtual reality using gestures", for which he was awarded a master's degree in Information Technology from the University of Melbourne with a Bicentennial Generation Scholarship from the National Scholarship and Education Credit Program (Pronabec) and the Ministry of Education.
"My research focuses on how humans interact better in virtual reality, rotating and translating 3D objects, using hand gestures, similar to how you imagine them in real life," explains Ernesto.
The most famous of them is that one can experience virtual reality with special glasses and command controls; However, in the technology Ernesto investigated, it is enough to move the hands to interact with objects in the virtual world.
"You're in virtual reality, you put on glasses, and let's say you want to reach for something far away, how do you bring it to you? Like Spider-Man with his webs? The technique I used is that through a beam you point at the object, it lights up, and then you open and close your fist to direct it toward you" Details of the 28-year-old.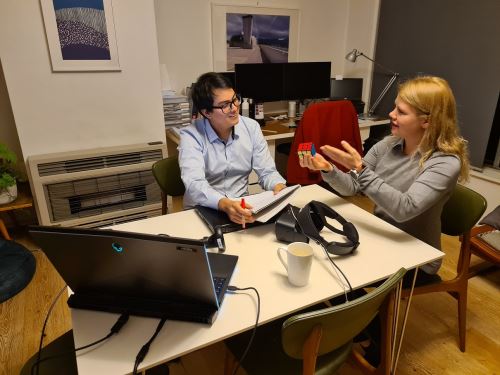 Ernesto's contributions, according to the measurements he made in his research, allow us to know whether these techniques are effective for people who interact with them or cause them fatigue. He points out that all this knowledge about virtual reality comes close to our daily lives. He asserts that its application is in all fields, from architecture to psychology, passing through the entire tourism and entertainment industry.
"Sharing with Peru makes us happy"
Ernesto considers himself to have an obligation to Peru. I want to present my knowledge to my country. I would like to open people's minds to tell them that Peruvians are very skilled, and we have a great ability," he asserts.
And he already does. Together with a group of scholarship holders and Pronabec alumni in Australia, he created the 'BPR Australia' group, which represents the President of the Republic Scholarship, as it was previously called the Centennial Generation Scholarship. There they share their research and experience which may be useful to other Peruvians who also wish to pursue their higher studies abroad. "Our commitment to serving Peru knows no bounds," they say.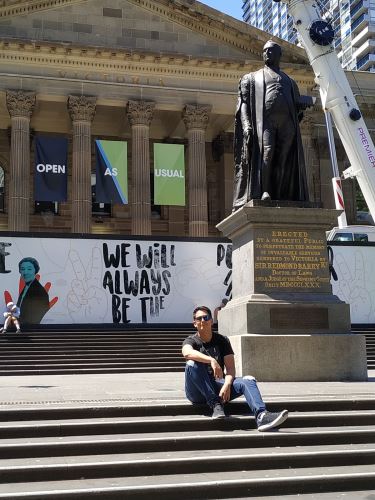 And with the thought of that child he once was, he wants to expand his message. "I would also like to reach out to schools and share my knowledge, so I would like to thank the opportunity that I had through the scholarship and would be very happy to do so," he says. Hear Ernesto's story on the podcast here.