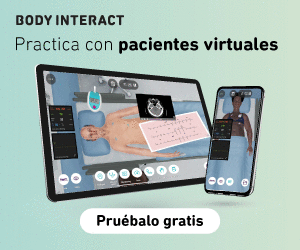 Writing a student health journal
In previous deliveries we dealt with some generalities about the process of medical specialization in Brazil, the first is to explain the requirements for conducting a medical residency through the national competition (https://www.diariosalud.do/estudiantil/formacion-medica-en-brasil-sexy-string-with- info-may-not-know-1-3/) while the second took up the accommodation alternative, Bos-Graduaçu (https://www.diariosalud.do/student/medical-training-in-brazil-an-fun-series-with -information-you-may-not-know-2-3/).
In this latest third post in the series dedicated to medical training in Brazil, we will talk about higher education scholarships for masters and doctoral degrees offered by the Organization of American States (OAS) and the Cooperation Group of Brazilian Universities (GCUB). Are you a student interested in continuing your higher education before deciding to major? Are you passionate about research and would like to specialize in a field such as genetics, molecular biology, tropical medicine or public health? If some of these ideas have crossed your mind, it is important that you take a look at this article.
Generally, during the months of June and August, the call for applications for these scholarships is published. The PAEC OAS-GCUB Scholarship Program in Brazil offers more than 230 scholarships for master's programs and 129 for doctoral programs at 40 public universities located across Brazil. The fields of study in these scholarships are not only limited to health sciences but also have opportunities in fields such as: law, engineering, agronomy, veterinary medicine, arts and sociology. Its study method is face-to-face and not a requirement for Portuguese language proficiency, language lessons are included among the advantages, but before completing the programme, scholarship holders must pass CELPE-BRAS at an intermediate level – superior before defending the thesis. Other benefits include 100% program coverage, a monthly stipend, and a setup stipend.
requirements:
It is mandatory to be a citizen or permanent resident of a member state of the Organization of American States, with the exception of Brazil.
It is necessary to have a university degree.
Complete the scholarship application online. This can be submitted in Portuguese, English, French or Spanish.
Candidates must apply for at least 3 Masters or PhD programs and the student will be responsible for checking the prerequisites for postgraduate programs (example: some PhDs do not require a master's degree).
In this series, we have provided useful information for those students and professionals who in 2022 have plans to expand their horizons in academic matters and would like to broaden their options for consideration. In connection with this article, data presented as numbers may be subject to change depending on the organizations making the call, their agreements, and when you read this article. Below, we recommend links that can help you learn more about this program:
1) Call main gate (at the time of publication in 2021, updateable when the call is initiated) http://www.oas.org/es/becas/brasil.ASP
2) General information about the call (2021): http://www.oas.org/en/scholarships/Brazil/2020/DOCS/Convocatoria%20OEA-GCUB%20001-2020.pdf 3) Detailed information about the various programs (2021) ): https://www.gcub.org.br/wp-content/uploads/2020/12/Tabla-de-Oferta-de-Becas-2020-publicacio%CC%81n.pdf