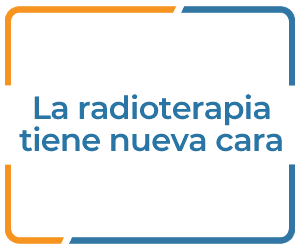 A prominent Dominican academic and physician, Dr. Ruben Peraltaannounces the opening of scholarship programs for Dominican students, from low economic resources To study medicine at one of the ten most prestigious universities and medical colleges in England.
This is how Dr. Peralta, on behalf of the Global Education Fund, Mr. Mohamed Salih Ghorab, Professor Dr. Rubén Peralta and the Rubén Peralta Foundation, expressed their commitment to advancing and advancing the education and training of leaders in the field of health sciences and global health, which they claim to be the first initiative of 2022, at the service of our citizens and the people of the Dominican Republic .
The first batch of this discretionary academic project in About 300 million pesos The Dominican was designed in part by a scientist and influencer of Dominican descent, Professor Dr. Peralta, dedicated to Dominican studentsIts mission is to train professionals in the field of health sciences with the aim of contributing, upon completion of their studies abroad, to the transformation of the national health system in a more efficient and sustainable manner through its professional contributions. "It is time for our citizens to have a universal basic health service in order to reduce inequality of access, and the quality of health services for all Dominicans regardless of their socioeconomic status, religious beliefs, political affiliation or skin color." , Held.
Many academic institutions in the country actively cooperate in the pre-selection of students, which consists of a rigorous and systematic academic assessment program, which includes attitude and psychological tests, as well as interviews and obtaining the consent of their parents or guardians. Selected students must be proficient in English and will enjoy full scholarships (full scholarships) where all academic and extracurricular expenses will be duly covered.
"Students and family members will feel mental and emotional peace as well as having support channels designed so that they can make the most of the opportunity to intern at leading institutions in the field of medical sciences without bureaucratic and economic distractions. Worldwide: completely free."
Dr. Peralta reiterated that the scholarship programs of the Educational Fund, which bears his name and the name of many of his patients, will be full coverage and flexibly designed, taking into account adaptation difficulties and cultural differences, and stressed that there is no need for economic anxiety or distraction for the selected students.
Among the institutions that are part of the selection committee: Pedro Henríquez Ureña National University (UNPHU) and Autonomous University of Santo Domingo (UASD).
The program is approved by the Ministry of Education of the Dominican Republic (MINERD) and the Ministry of Higher Education, Science and Technology (MESCYT).
Contacts with the Global Education Fund Mr. Mohamed Salih Ghorab and Prof. Dr. Ruben Peralta for the Advancement of Global Health and Medical Sciences Education, via email: [email protected]