A little over a year after its creation, the Philanthropy Network Initiative Actions for Mexico Tomorrow's Leaders Received Permanent Scholarship and Professional Scholarship 100 percent For the benefit of two young people to study in Tech in Monterey.
"This year, there are 21,000 applications for the "Tomorrow's Pioneers" program, and our program today can only submit applications 130 scholarships per yearthere is a lot to do.
"When we were looking at how to celebrate this milestone of a thousand people, we thought of bringing a plant that means A commitment And something we will care about, see and remember." said Silvina Cardenas, CDMX District Relations and Development Manager.
The Philanthropy Network From Tec in the Mexico City area, he launched Actions for Mexico which is made up of members of the educational institution community, as well as outside guests, who have joined forces to support the program Tomorrow's leaderswho gives 100 percent Young people to study in Tec.
One of the recipients of these scholarships is Arlethh Magali Sosa Garcìa from Mexico State Campus Who studies engineering in applied sciences.
"Today I am honored to thank you for your support and commitment to be able to say that I am studying in Monterey Tech And now this dream I'm living has changed my life." Male Arleth Sosa
The second beneficiary is Daniela de Lima, a biomedical engineering student at Mexico City CampusRecipient of the "Professional Scholarship" Medal. Both belong to the eighth generation "Leaders of Tomorrow"
"Thank you because even though you don't know me, you trusted me, behind every opportunity there is a challenge and You have changed me as the leaders of tomorrow Because I am achieving things I never thought I could achieve." Daniela de Lima concluded.
I am honored to thank you for your support and commitment to be able to say that I am studying in Monterey Tech And now this dream that I live changed my life. – Arleth Sosa
Learn about philanthropy
During the event held at the Industrial Club in Mexico City, awards were presented in three different categories:
Technology Impact: The team that brought in more people with its impact, being the duo of Ferro Pedriro and Carla Vargas, Campus Managers for the State of Mexico and Santa Fe, respectively, has rewarded the winners with the addition of 124 donors to the cause.
generosity: He appreciated Nicholas Zapata for the amount he gave to the initiative for the Tomorrow Leaders Program.
Cardio technique: The teams of Silvia Cardenas and Jesus Ramirez were recognized for being the most united and committed to the Action for Mexico initiative.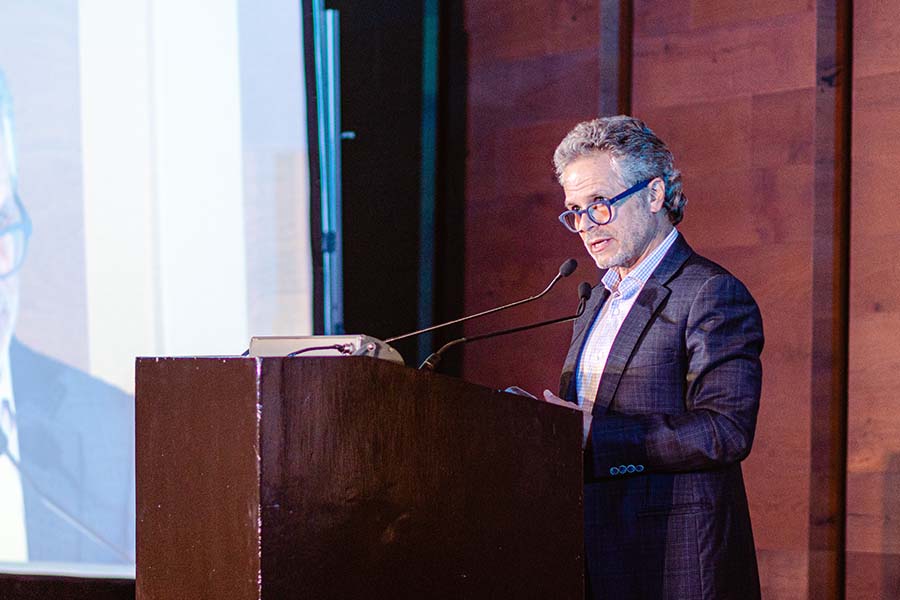 "The only thing I would like to say is everything My team of donors I'm a grain of sand and I can't stop feeling proud.
"I just brought it to the table generous people And let's remember that because there are millions of generous Mexicans who support so many causes," Nicholas Zapata said.